Whether you need ultra-thin portables or extra-tough mobiles, integrated Bluetooth® or industry-leading data applications, we have the right solution to fit your workforce now, and we can help you evolve as your enterprise grows.
Learn More About MOTOTRBO

Clark Wireless is proud to be a Motorola Solutions Service Elite Specialist. Motorola Servicers who attain this level have demonstrated consistent capabilities in performance, personnel and commitment to Motorola products and services.
Find Out More About Our Service

UPGRADE AND SAVE ON DIGITAL COMMUNICATIONS
Move up to digital with savings on MOTOTRBO solutions from July 4 - October 2, 2021 and save up to $1,000. There's never been a better time to upgrade to the newest equipment.
Read More About Our Promotions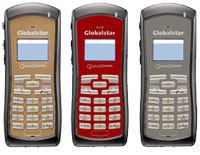 Stay Connected No Matter What
GSP-1700 Handheld Phone: Smaller, Lighter, Better.
Imagine being able to connect to the people and data that matter most – in the places and times that traditional communications don't always work. Now, with the GSP-1700 satellite phone system, you have all the power of the Globalstar satellite network at your fingertips – with the world's smallest and lightest global mobile satellite phone.
Find Out More
*Clark Wireless signs partnership agreement with Day Wireless Systems and will begin operating as Day Wireless beginning March 1st 2018*